Ergonomics
Employers have the responsibility to provide a safe and accessible workplace for employees. For some industries, this responsibility is actually a legislative requirement, and applies to most organizations in the public, private, and non-profit sectors. This requirement often includes specialized equipment used to enable employee health and improve workplace efficiencies.
If your organization isn't compliant, or if you're not sure whether you're meeting required standards, Lifemark is well equipped and experienced in assessing and making ergonomic and healthcare modifications for clients across Canada with a goal of making employees' lives healthier and more productive. Because Workplace Ergonomics is a part of Lifemark's integrated employer health services, it is complementary to our other offerings.
We approach workplace ergonomics by starting with an on-site assessment of an employee at his or her workstation. Once complete, our specialist technicians complete the assessor's recommendations.  Where assistance is required, coordinate follow up appointments to install all necessary equipment to help the employee achieve workflow efficiency in a safe and healthy manner. For those employees with injuries that require home office modifications, our specialists can design, deliver, and install all equipment. Workplace ergonomics services are also available through Virtual Care.
Service Offerings
In order to provide the right level of customized service for our clients, we offer four tiers of Workplace Ergonomics solutions: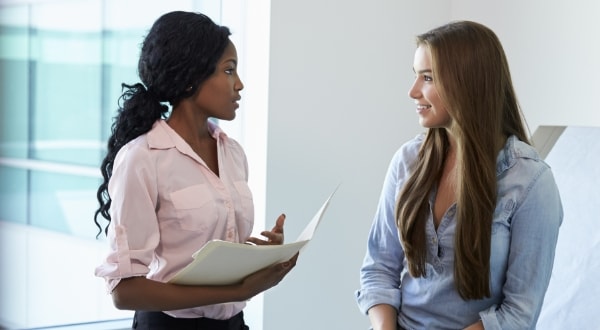 Tier 1: Group Ergonomic Assessment
In this evaluation, our specialists spend 15 minutes per participant and make minor recommendations and adjustments as required. Best for new employees, or healthy employees without physical impairments, acute and/or chronic injuries or conditions.
Tier 2: Scanning Individual Ergonomic Evaluation
This onsite assessment involves a 30-minute appointment with the participant, during which the assessor will complete a hand-written report with notation regarding issues and recommendations. Best for employees beginning to develop one or two issues such as strains or sprains that require an assessment and adjustment of the workstation.
Tier 3: Comprehensive Individual Ergonomic Evaluations
This onsite assessment involves employee education on optimal body positioning at the workstation during tasks. An Ergonomic Assessment report will be provided to the client. Best for employees who present repetitive strain injuries, chronic disabilities or conditions, new debilitating long term or permanent impairments, or other issues where specialized equipment may be required.
With the largest network of locations across the Country specializing in Workplace Ergonomics, Lifemark is able to provide national product pricing and approved listings with guaranteed costs for extended terms.
Our integrated Workplace Ergonomics solution, from assessment to equipment installation, is able to serve our clients directly in the workplace or at home, and provides customizable equipment installed by our specially-trained technicians to ensure the best fit for each employee. We understand how important it is to expedite your employees' return to work, and so we have streamlined our service processes across Canada in order to serve you as efficiently and effectively as possible.