Flu Immunization Clinics
Workplace-hosted onsite flu immunization clinics are a cost-effective way to make getting the flu shot easy and convenient for a company's employees. Not only does it mitigate the risk of having flu spread through the workforce, it saves on employee sick days and increases productivity.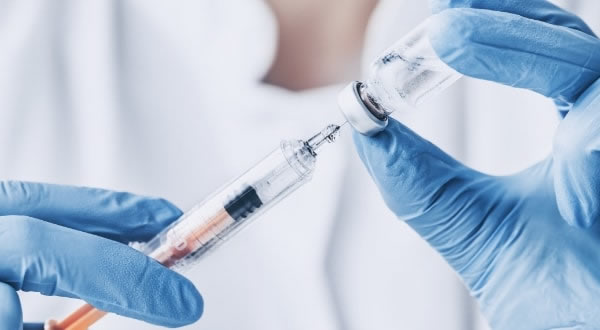 Service Offerings
Lifemark offers an all-inclusive Flu Immunization Clinic service, with nursing staff, vaccine, supplies, consent forms, online registration, and a dedicated service coordinator. Both privately purchased and publicly funded vaccine options are available, and Lifemark is able to provide information about the differences between the two and benefits of the options. 
Enhanced COVID-19 protocols
The health and safety of your employees is our first priority. To ensure our clinics follow appropriate hygiene and social distancing guidelines, and minimize time spent in the clinic, we've put a number of additions in place to reduce the risk of exposure:
Online pre-registration and consent forms.
Pre-screening questions, which employees can use to self-assess.
Time slots are scheduled so no more than 2 are people waiting at any time.
Appointment time has been reduced to 4 minutes to minimize personal contact.
Nurses practice stringent hand hygiene and wear appropriate personal protective equipment including face shields and surgical masks at all times, and nitrile gloves at their discretion.
Face masks are mandatory for all employees coming into the clinic.
The post-vaccination observation area has signage to enforce physical distancing, and employees will be reminded to sanitize their chair before and after they use it.
Whenever possible, clinics will be set up with clearly marked arrows to ensure people are traveling in one direction and not crossing paths unnecessarily.
Strict cleaning protocols are in place, with all surfaces sanitized between each vaccination.
Read more about our protocols here
Booking a Flu Immunization Clinic through Lifemark leaves nothing to chance when it comes to ensuring that employees are immunized for flu season. This all-in-one service provides protection against influenza with minimal disruption to the workday. It's also an important health precaution during the pandemic. Flu shots help reduce the burden on our health care system and lower the risk of getting infected with both viruses at the same time, which can increase severity and risk of complications. Getting vaccinated also helps protect the people around you, especially those more vulnerable to more serious illness.
Read more about the importance of flu vaccinations during COVID
Our online platform makes it easy for participants to create and manage all details related to their appointment. Key contacts from the employer organization can be provided access to real-time stats on appointment registration and utilizations. Access to this portal, along with the support of your dedicated Lifemark Service Coordinator will ensure a successful planning and promotion of your clinic.