Executive Health
Maintaining an optimum state of health is critical for any leader to inspire his or her organization to reach its highest potential. A leader's commitment to health also helps to steer a company's culture towards one of wellness and demonstrates the corporation's focus on health. As such, it's important for executives to engage in corporate wellness programs.
Lifemark offers an extensive Executive Health Assessment that provides immediate and personal service and makes efficient use of the executive's time. Working with the executive, we ensure that every unique health need is addressed in a confidential and professional manner.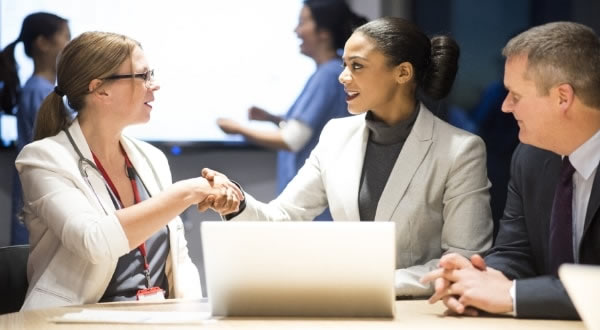 Executive Health Assessment
Available in select locations, the Executive Health Assessment is a personalized and in-depth appointment – up to four hours – that includes an examination at the office, a detailed health history, a lifestyle review, diagnostic tests, a comprehensive gender-specific examination, and confidential counselling on risk factors. Within 10 business days, Lifemark will provide a confidential comprehensive health report outlining current health status, identifying risk factors for a variety of health conditions, and providing recommendations for an optimal level of health and fitness.
Early identification of medical issues as part of a prevention strategy for executives is a corporate investment into any company's leadership team. In fact, Lifemark's Executive Health service offering is a deductible business expense to the organization. Understanding the challenges that come with busy executive schedules, Lifemark works with organizations on the coordination of appointments in order to ensure scheduling is efficient, and provides customized programs based on needs and budgets.