Services
Health Education
Information can be a great motivator, especially when it comes to health. Lifemark knows the power of health and wellness education, and the positive impact it can have on a workplace.  
Service Offerings
Introducing health education into the workplace can take on different forms, and Lifemark offers options for employers to provide information for everyone from new employees up to executive leadership. From individual, one-on-one health coaching to large group seminars, Lifemark is able to customize programming in order to meet employer needs. Our services include: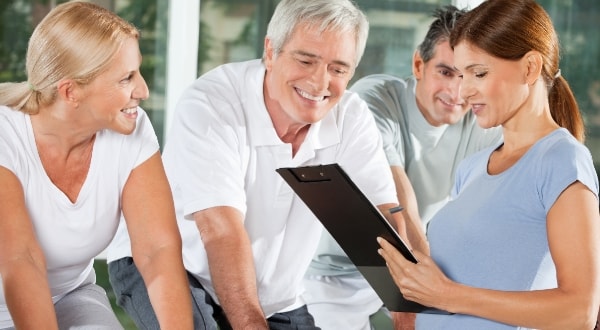 Health Coaching
Following a health screening event, one-on-one health coaching is a good way to keep employees engaged and focused on achieving their personal health goals and reducing their overall risks. Health coaching can occur by telephone with each participant or as an in-person follow-up onsite.
Seminars
Lifemark offers a wide range of seminar topics in an effort to meet the needs of an organization, and increase the awareness of factors that affect employee health. For companies looking for topics not currently offered, or customization of content to meet organizational learning objectives, please contact us and we will do our best to accommodate your request.
Physical Health and Wellbeing
Ergonomics
Healthy Eating
Mental Health and Wellness 
Lifemark's highly trained facilitators are experts in the topics they share, and are able to bring great value to company audiences, whether on a one-on-one basis or in a group setting. The topics can be customized and refined to meet the needs of the employer and the employees, and can be scaled for the amount of information delivered.