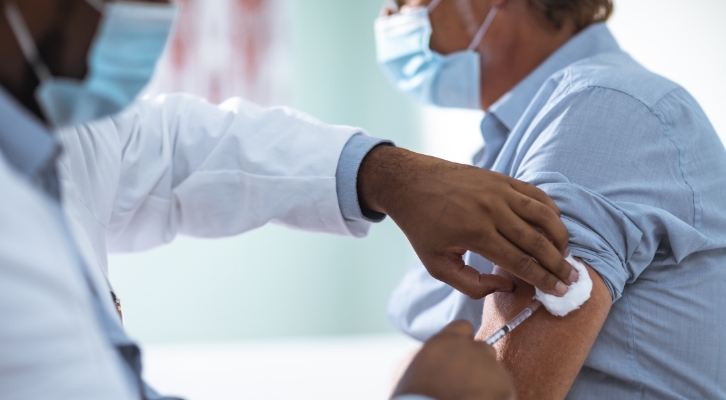 This fall, getting a flu shot is more important than ever
---
There's no vaccine for COVID-19 yet, so is there any benefit to getting a routine flu shot this year? The answer to that is a resounding YES — experts like the CDC say getting immunized has some pretty big benefits, and they are stressing the vital role workplace flu vaccination clinics play in protecting our health.
For one, flu shots help reduce the burden on our health care system, especially with the possibility of a second wave of COVID-19 hitting us this fall. And they can also lower the risk of getting infected with both viruses at the same time — which is possible, and can increase the severity and risk of complications. And of course, getting vaccinated helps protect the people around you, including those who are vulnerable to more serious illness.
Flu shot more important than ever during COVID-19 pandemic, expert says
On-site workplace flu clinics reduce risk
Many employers who usually schedule flu immunization clinics haven't done so this year. And that's not surprising — with so many people working from home, we're all stuck in "wait and see" mode as we figure out what our workplaces will look like this fall and beyond.
Based on the recommendations of medical experts however, "wait and see" could have some pretty negative consequences. Offering employees a convenient option to keep them healthy and help protect their families, colleagues, clients and customers is an easy choice. Immunization is the #1 most effective way to prevent the flu, and the earlier in the season people get it, the earlier their protection starts.
Not everyone will be conveniently close to your business location. If you think distance will prevent people from getting immunized, encourage them to get a flu shot at a location in their community.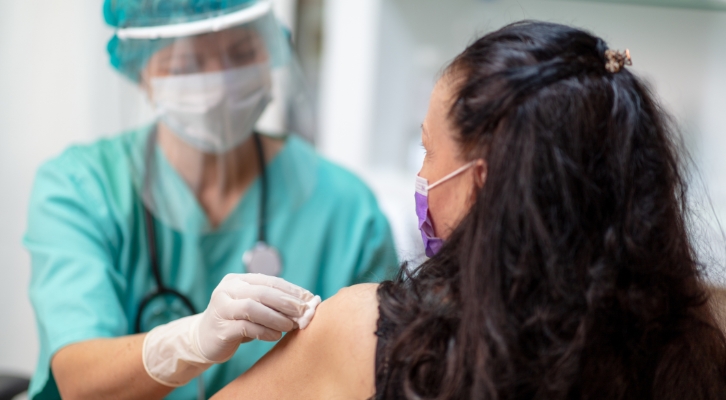 Hosting a flu clinic
Whether your staff are working on-site or at home, you can mitigate their risk (and the risk to the customers and clients they come in contact with) by offering them free, easy access to immunization. It's quick and convenient, reduces absence due to illness, and shows your employees you care about their well being.
See how we've updated our flu clinic protocols to keep you and your employees safe during COVID.
When you book a flu clinic with Lifemark, every employee gets a confidential appointment with a registered nurse, a flu shot and a record of immunization — and they can pre-book their appointment online to ensure social distancing. We provide an all-in-one package that includes online registration, consent forms, promotional material for you to distribute, full setup and takedown, and a dedicated service coordinator.
Have questions about setting up your clinic? Call us at 855-444-0834. We're happy to help!
In a difficult, uncertain time, give your employees one less thing to worry about: reduce their risk of getting the flu with an on-site immunization clinic. Book yours today to get your preferred date.
Please note: Flu clinics offer immunizations for seasonal influenza only. There is currently no immunization available for COVID-19.